Chili in the summer? Why not! And the idea of using quinoa to make it a little heartier & higher in fiber is an added bonus. We used bell peppers in the chili for added color, flavor and vitamins. One surprising ingredient added was chocolate powder, a raw vegan cacao Superfood powder. Nutritionist Sophie has an amazing raw Superfood protein powder line called Philosophie, and one of the blends is called Cacao Magic. This blend has 8 organic ingredients in it and raw cacao powder & cacao nibs are the main ingredients. Adding this chocolate powder helped make the sauce a little richer as well as adding more nutrients to the chili.
<>
Ingredients:


<>
2-3 Large Chicken Breasts
1 Can 15oz Red Kidney Beans (washed and drained)
1 Can (15oz) Cannellini Beans (washed and drained)
2 Cups Cooked Quinoa, red or white
1 Can (8oz) Organic Tomato Sauce
1 Onion (chopped)
4-5 Garlic Cloves (minced)
1 Cup Red and Orange Peppers (chopped)
2 Tbsp Honey
2 Tbsp Olive Oil
1 Lemon (juiced)
Lemon Pepper
2 Tbsp Philosophie Cacao Magic
Directions:


<>
Cook quinoa by following instructions on package. Use low sodium chicken broth at a ratio of 2 cups of broth to one cup of quinoa. It typically takes about 12 minutes to cook through.
Broil your chicken in the oven, adding lemon pepper or your favorite spice.
Once the chicken is cooked, shred it with a fork and set aside.
In a big pan, add olive oil over medium heat and cook the onions, garlic and peppers for about 2 minutes.
Next add the lemon and honey, mix and lower heat.
Then add the beans, quinoa, chicken and tomato sauce. Add more lemon pepper or sea salt if you wish. Mix well.
Lastly, add the cacao magic powder and a couple dashes of cayenne and stir it all together.
Transfer the mixture to a bake proof dish and bake for about 30 minutes until all of the water dries and everything looks crispy. While it is cooking in the oven, mix/toss mixture a couple of times.
Optional: Feel free to add sliced avocado or a cheese of your choice if you wish.
---
Vision Contributor: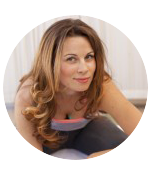 Sophie Jaffe is a certified Raw Food Nutritionist and Raw Food Chef. She's a member of the Yoga Alliance as an advanced teacher, is certified by the National Academy of Sports Medicine as a personal trainer and is a mother of two.
Sophie's personalized detox cleanses and Superfood products have helped many. Delicious recipes and her supportive hands on approach make transformation simple and accessible. Learn more at: http://www.thephilosophie.com.