Vision Fitness and Wellness is proud to partner with local hotels and residences. One of our passions is sharing the many wonderful places to exercise, relax and unwind with the crisp breeze & warm sun of the beaches in Santa Monica, Venice and the surrounding Los Angeles area. Take the guesswork out of looking at a map and asking for directions for your outdoor workout experience. Have a true experience of the beach enjoying your exercise while you explore the Venice Canals, Venice Beach, Muscle Beach, Santa Monica Boardwalk and Pier.
whether you are a visitor or resident, we are happy to be at your service!
We offer exciting programs, sessions and classes for visitors and residents alike. We are dedicated to your experience and results, providing uncompromising service every step of the way. Collaborating with a Vision Fitness  & Wellness coach or personal trainer can help you keep on track to reaching or maintaining your goals. Let us provide the extra boost you need! Our one-on-one approach is among the most effective in helping you make and sustain improvements. We're here to offer support, guidance, expertise and encouragement through coaching and personal training.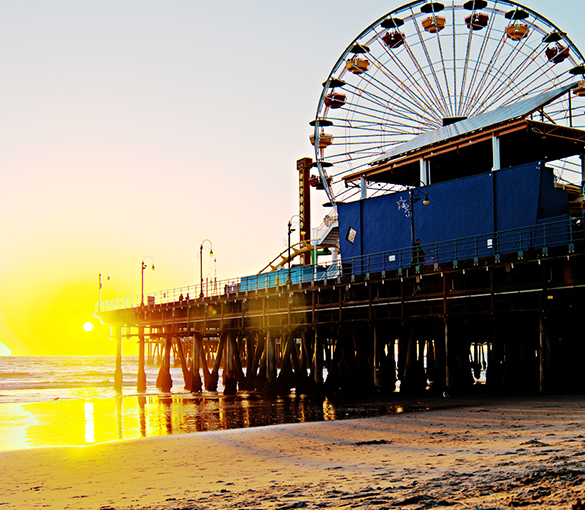 Natania continually checks in with you to see how your body is feeling and what you want to work on during each session. Her charismatic, warm personality makes her a pleasure to work with and reach your goals! With no reservation, I highly recommend Natania as an extremely skilled trainer and wonderful person!

We're all about your results. Get the full scoop on our testimonial page.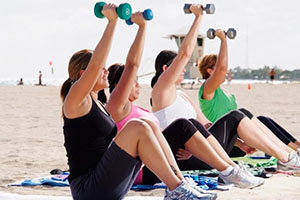 Beachside Workout
Workout on the beach while enjoying the crisp breeze and energizing sun! Our certified personal trainers will customize a workout just for you or your group. Workouts are catered to any level and style.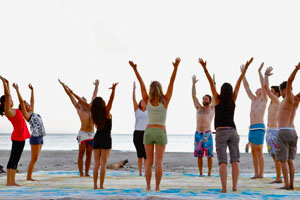 Beachside or Rooftop Yoga
The class follows a traditional format, with a regular set of Vinyasa poses and some time for simple breathing and meditation. And while you may have done that in plenty of other yoga classes before, sitting atop of the amazing Los Angeles skyline certainly adds a little something to the experience.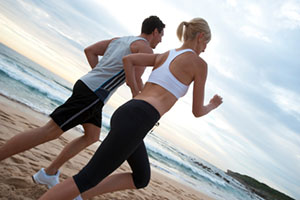 Beach Run
Have one of our experienced runners and coaches be your tour guide through the city by taking a run through the boardwalk and paths. Contact our Fitness Team today to determine what path would be best for you. Any level welcome, from walkers, joggers to runners! Contact Vision Fitness today for rates based on location and mileage for run.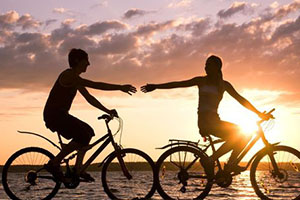 Bike the Beach
Santa Monica and Venice beaches are known for their fabulous bike paths. Coordinate with one of our cycling experts to set up a rental and bike path tour of the beaches and city. Explore the Venice Canals, Venice Beach, Muscle Beach, Santa Monica Boardwalk and the Pier. Any level welcome!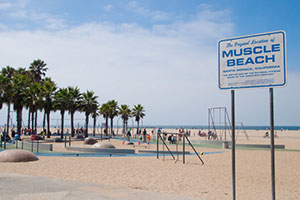 The Muscle Beach Experience
Located steps from the sand on Venice Beach Boardwalk, Muscle Beach Gym is one of the treasures of Venice. Once the home gym of bodybuilders Arnold Schwarzenegger and Lou Ferrigno, this unique fitness experience serves the community as the only outdoor weight room around.